READY TO BECOME A MEDIA MOGUL?
We are a results-driven PR firm that empowers brands by distributing their stories across major publications. We ensure that our clients get the exposure they need to become credible figures in their industry. We have created long-lasting relationships with well-renouned journalists who write for some of the most prestigious publications in the world. We are the best at what we do and the most precise in every aspect. We are on a mission to leverage press articles to push your brand beyond its limits.
EZ Public relations has secured over 1,000 media placements on top-tier publications. We work with several Fortune 500 companies, large online businesses, local businesses, and individuals. Connecting our clients with Media is our specialty. Collectively our articles have recieved over 100 million views.
Would you like to see your face or company in the center of Times Square, NYC? We can make that happen for you. We haver acces to some of the world's most desirable billboards with daily traffic over 100k in foot traffic alone. We also have access to other billboards in local areas, and other major cities. we insure that you don't have to travel and that our team will handle the whole process.
Looking to get a book published but don't have the time to write it? We got you covered. We will handle everything form A-Z for you. We have access to some of the most well known ghostwriters who have written best selling books for their clients. We also can beat just about any timeframe when it comes to writing.
We Offer Some of the Most Credible Publications










1
First – we call with our clients to figure out exactly what their needs are. We will figure out a plan to get them the Press they want.
2
The client will provide any information they want written. From that, our writers will come up with a story.
3
Once our writers complete the written portion, we will forward it back to the client for approval or any edits they want made.
4
We will send you a link to the completed and published article.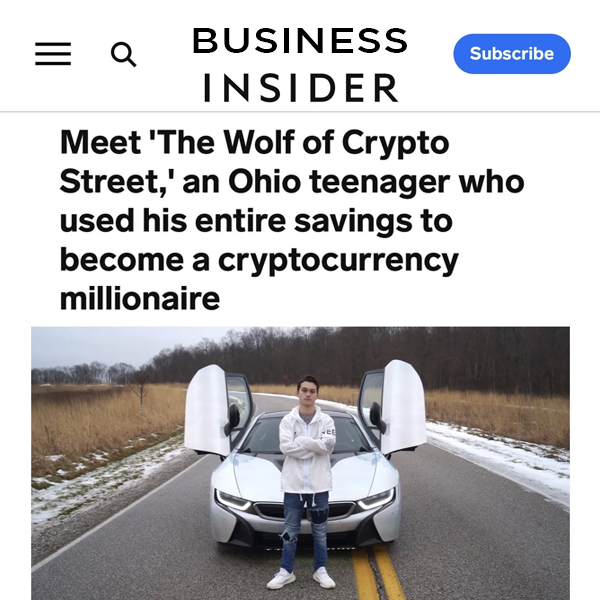 Get Your Name in Business Insider
For example, we can feature a full article about you on business insider. Generally, we can write whatever you want, use whatever photo, and any title. The publishing capabilities are almost limitless. Imagine how much traffic, exposure, and credibility you can gain from getting your name out in business insider.
Get Your Name in Yahoo Finance
Another example of an article we can feature you in is Yahoo Finance. Once again we can write just about whatever information as well. Imagine owning any company in the financial industry and getting a full feature on one of the biggest finance publications!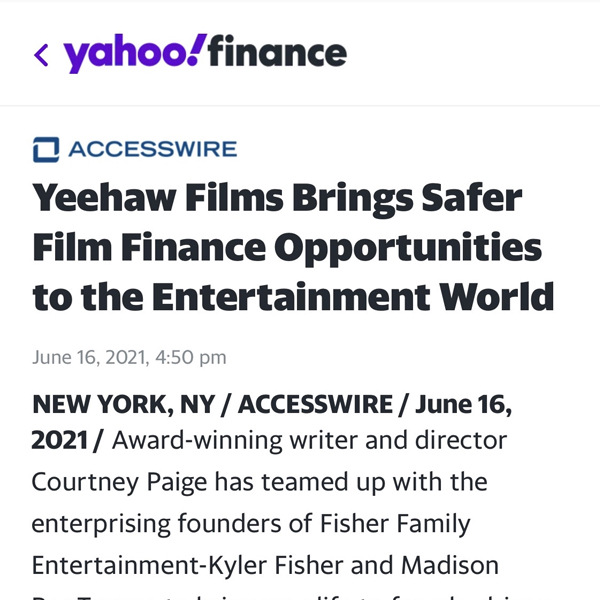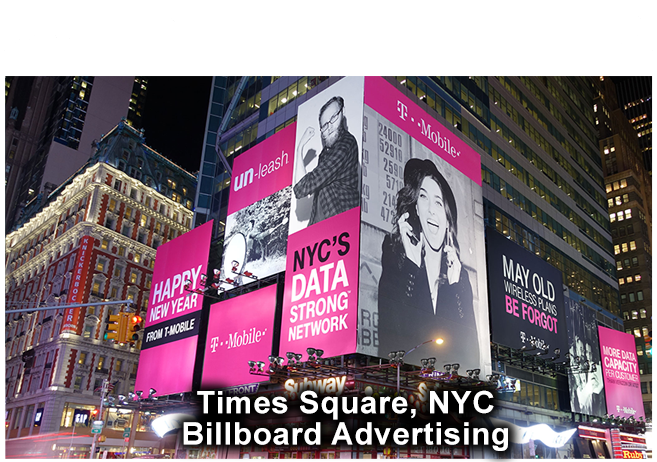 Times Square Billboard Ads
Illuminate your brand by being in the middle of Times Square, NYC. We will create a digital advertisement that will be seen by hundreds of thousands of people in 24 hours. Need massive exposure overnight? If so, this is definitely for you!
Frequently Asked Questions
How long does it take to get published?
Generally, we can get an article done in roughly 3 days, however, we ask our clients to give us a week to be safe.
Can we write anything we want?
Yes – the client is free to write anything they want as long as it doesn't put others at risk, isn't fraud, and isn't negative about others.
How many articles do you offer?
We offer over 50 different publications. We have many different niche articles for all types of businesses.
Does press help to get verified?
Yes – although we do not sell verification, we know that in order to be verified you need online press articles which we offer.
Do we have to pay up front?
Yes, since we get the articles done so quickly we require the payment up front.
Yes, the press is guaranteed or money back.